New figures have just surfaced which claim that the UK is actually using considerably less energy than it was a decade or so ago. While energy prices have been at the heart of some fiery debate recently, the data proves that technology is playing its part, as gadgets and appliances we use get increasingly energy efficient. Traditionally, a good economy and increased wealth would be associated with high energy use, but that trend is now being bucked by advancements technology.
One of the most demonstrative figures from the study says that the average person in the UK now uses 10% less energy than they did just 5 years ago. It might not seem like much, but when you consider the amound of extra gadgets now making their way into our living rooms such as games consoles, large TVs and tablets, it becomes more astonishing by the moment. This 'always on' generation would usually be considered to be inefficient, hogging energy with all of its mobile tech and internet gadgetry, but it's gone the other way. Why?
It's all down to technology. As research advances and more efficient components become available, products are becoming more energy efficient and therefore cheaper to run. In fact, cheap running costs are one of the main selling points of many appliances on the market now, from fridge freezers to energy efficient electric radiators. Government ratings and pushes for new standards have helped too. A new A-rated model fridge for example, will now save 73% of its energy, compared with its 20 year old counterpart. So, in a nutshell, fridges have gotten 73% more efficient in the past two decades; that's astounding. This alone works out at around £100 off the average annual energy bill.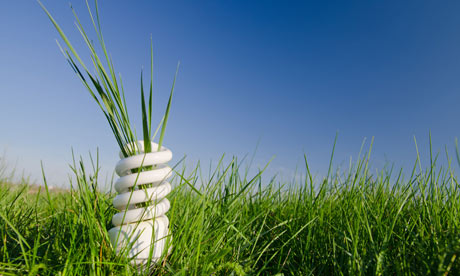 You may remember a while ago there was a controversial ban on old style lamps, forcing companies to use newer, more energy efficient models. This meant that, by 2013, an average bulb was consuming over 25% less energy that it was in 2008. Not to mention LED bulbs taking center stage which have done a better job at lighting public venues and decreased overall demand for energy. Now, the EU have got another clampdown on ineffecient product in their sights - the most recent move saw some of the most inefficient vacuum cleaners on the market banned from public sale.
It's all about getting the balance right for consumers and people at home, maximising their energy saving potential on the appliances we often forget about that are ticking over in the background such as fridges, washing machines, dish washers, and electric heating solutions. Electric radiators and infrared heating panels in particular have gotten increasingly popular as people realise the energy saving potential that the technology has.
Technology and heating at home
Technology is making things cheaper. Your new fridge freezer might be consuming half the energy your old one did, but what about the most expensive part of your energy bill... your heating? People often dismiss the heating part of their bill, almost expecting prices to be high and thinking there's nothing they can do about it. For many central gas boiler systems, this might unfortunately be the case (save for some tinkering with the timer and the thermostat and wearing a thick wooly jumper). But technology is opening up new doors to saving energy, and it's allowed many to start considering electrical alternatives such as designer electric radiators. With the contribution of technology, electric radiators are completely different to what they once were. Advanced timers allow for in-depth programming, cutting edge thermostats offer unparalelled control over room temperature, and because components are getting smaller and smaller, their design is sleek and elegant. Simply put, technology is revolutionising energy usage, and to take advantage you've got to get involved and start looking at some of the incredible options available on the market today.
--
Eco Stores Direct are here to bring you the very latest in energy news, views and opinions from across the UK. They are also suppliers of energy efficient electric heating solutions and are constantly assessing the market for the best products and the latest ground-breaking technology which they think will make a real difference to their customer's homes. Eco Stores Direct are devoted to helping you reduce your carbon footprint and bring down your energy bills and they work hard to raise awareness of energy efficient products that can make all the difference. For more information on their range of stylish wall-mounted designer radiators or designer Infrared wall panel heaters, call one of their friendly team today on 0330 300 4444 for a free assessment.