30 million homes UK homes were scheduled to have new 'Smart Meters' installed next summer, but the £11.7bn has been postponed to autumn 2015 the Department of Energy and Climate Change (DECC) has announced.
The new technology is designed to allow consumers to keep track of precisely how much gas and electricity they use around the home, hopefully making the loathed 'estimated bill' a thing of the past. The new meters would communicate with utility companies directly via online/mobile networks ending any disputes or confusion between customer and supplier.
The delay comes as the industry has uncovered potential security flaws in the system due to its online nature and delayed the planned roll-out for at least 2 years. The DECC however, stands by its target of having a smart meter in every UK household by 2020.
The chief executive of Energy UK, Angela Knight, who acts an ambassador for the main energy companies said, "We welcome the government's prudent decision to allow an additional 12 months to complete the smart meter programme. This recognises the scale of the programme and the need to prepare carefully."
Ed Davy, the Energy Secretary said, "Completing the national rollout will be an enormous logistical and technical challenge for the industry. Getting this right for consumers is the government's priority."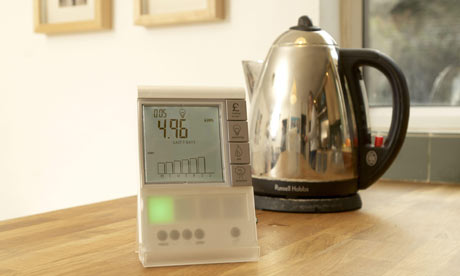 There seems to be consensus across the board in regards to the delay on this project, with Adam Scorer of Consumer Futures, a watchdog company representing the interests of the consumer, saying, "Delaying the date for the smart meter roll-out is a sensible move. The programme is not ready. It will cost consumers around £11bn and unless it goes through a hard and rigorous test it could just mean more costs and fewer benefits for consumers."
There has also been some scepticism in regards to the smart meter project in general with the Commons Public Accounts Committee saying it was "far from certain" that consumers would feel the benefit of smart meter savings and urging ministers to look at the roll-out more closely.
The energy minister, Charles Hendry adding, "The last thing we need is more dither and delay…"
In the advent of renewable energy and more and more consumers looking for alternatives to gas, such as solar panels and eco-friendly electric heating, smart meters are coming under greater scrutiny and are becoming a greater consideration for energy suppliers and customers alike. People are going to want full control over their energy consumption on a daily basis in order to improve efficiency and keep costs as low as possible. This is also good news for the environment as such technology would encourage conservative energy use and reinforce the government's green targets over the coming years.