The energy industry regulator, Ofgem, have instructed E.ON to pay its customers £12 million after an investigation into mis-selling. This is the largest penalty ever paid by a UK energy supplier to date, and is likely to much higher when compensation payments are fully factored in. The main reason for the penalty was cited as "extensive poor sales practices" both on the doorstep and over the telephone by its staff.
E.ON immediately apologised to its customers and said that anyone who had been mis-sold an energy package would be fully compensated, a move which add another £6 million or so onto the fine. E.ON chief executive, Tony Cocker, said, "I am personally absolutely devastated by this, and I'm sure my colleagues across the country are equally devastated". He went on to say that he took full responsiblity for his company's wrong doing but had no plans to resign and watned to set things straight and fix the issue. He also mentioned that his bonus for 2013 would be cut by 25%, meaning he'd only be paid £510,232. In 2012 he was paid £687,300. It's perhaps worth mentioning at this stage that directors at other companies have had their bonuses reduced by up to 50%.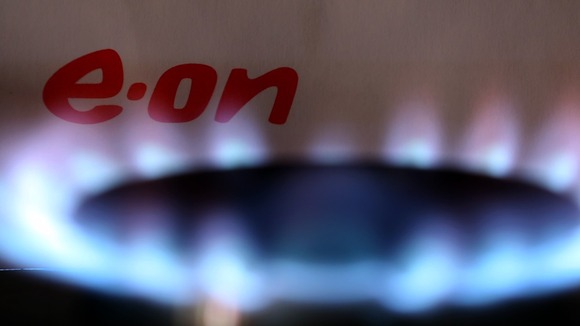 What happened?
The mis-selling as described by Ofgem actually took place over a 3 year period between June 2010 and December 2013. It was found that during this time customers were misled by sales staff over the phone and on the doorstep, resulting in some people being sold more expensive tariffs than they currently had at other companies. In 2012 legislation was passed banning energy companies from using door-to-door sales as a means of growing their customer bases, and E.ON were the last company to stop this strategy. It seems they were perhaps using the last few months to their advantage, knowing full well that their competitors would not be knocking on doors. E.ON have not said that they've completely stoppped cold calling via telephone as well.
The compensation payment is due to be paid out to 333,000 of the company's poorest customers. Those who currently recieve a Warm Home Discount (mainly penioners, disabled people and low income families) will receive £35 each, even if they weren't affected by the mis-selling. E.ON have also been instructed to write to its customers to explain how they can complain if they believe they were victims of these unethical sales practices.
--
Eco Stores Direct are devoted to bringing you to the latest energy news, views and opinions. They are also suppliers of the latest in energy efficient heating technologies, from far infrared heaters to wall mounted electric radiators. Check their website for more information or a free, no obligation assessment.