A new campaign calling itself 'Big Deal' has kicked off in the UK and aims to unite thousands of households against the 'big six' energy suppliers to drive down their prices - and it's getting quite a following. There's been an air of mistrust between the general public and the energy giants, and the gap has widened in recent weeks as some of them have announced profits and Energy Secretary, Ed Davey has targeted British Gas as a monopolising force, ruining the market. But can the Big Deal really make a difference?
The Big Deal is largely based on a similar scheme that ran in Australia a couple of years ago. In Australia 250,000 people signed up and managed to save 16.5% on their energy bills - meaning that a similar scheme in Britain could result in savings of £200 per year or more. But how does the Big Deal work? The founders claim that as this mistrust has developed, people are feeling less in control of the situation and simply don't trust the energy sector to give them a good deal. Some households are starting to have to make sacrifices to keep their homes warm and pay the bills, while big energy companies announce profits of millions - and there's something fundamentally wrong about that.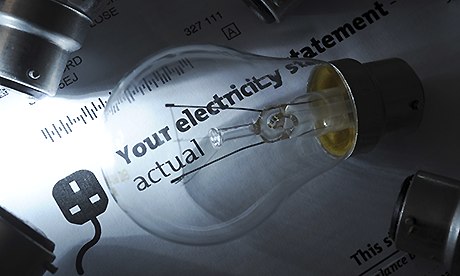 But people need to group togeher to make demands - they need to come together as a collective and force the issue further into political consciousness. Which? recently carried out a survey which revealed that only 1 in 10 people in the UK bother to open their bills and actually check, giving the energy giants free reign pretty much. Meanwhile 4 out of 5 people think that the energy market is 'broken' and needs Government intervention. 17% of people surveyed thought they were getting a fair deal - even the banks have a higher customer satisfaction rating than that. The Big Deal aims to bring people together to change things with people power, putting pressure on companies to simply their bills, make them easier to understand, and give thousands of customers across the country a say in a business sector they're inevitably tied to.
Experts and MP's up and down the country are backing the Big Deal commenting that, if people come together then companies will have to listen. A collective voice can put enough media pressure on companies to change rather than putting faith in tedious legislation bound by red tape and time constraints.
--
Eco Stores Direct are dedicated to helping you save money and live more efficiently and we strongly urge you to sign up by clicking here to see how you can lend your support. You can also contact the Big Deal on 0333 222 5871. If you're interested in our range of energy efficient designer electric radiators, click here and contact us to see how we could help you cut your energy usage and reduce your carbon footprint.