Negotiations have been going on for some time now regarding landmark targets for greenhouse gas emissions and renewable energy generation across Europe. The revised targets are still set for publication today but negotiations are going right down down to the wire, much of it relating to the UK's opposition of renewable energy targets for 2030.
The EU is set to decide whether the target for emissions reductions should be 35% or 40% by 2030, and whether this sets a reasonable precedent for a renewable energy target. The UK has recently gestured its opposition to a renewable energy target, perhaps worrying that it may interfere with their plans for shale gas exploration over the coming years, diverting funds away. Naturally, green MEP's and environmental campaigners are all for renewable goals and emissions targets, but there seems to be some friction over the issue within the Coalition.
The president of the European Commission, José Manuel Barroso, is ready to intervene in disputes, and has indicated that he'd be willing to ease up on renewable energy targets in order to clamp down on emissions. For nearly two years a 40% target for cutting emissions by 2030 has been considered and studies have shown that this would be economically achievable if the right countries come into play. While some members of the commission are still arguing for a 35% target, Europe's big players such as France, Germany and the UK have already agreed to the 40% landmark.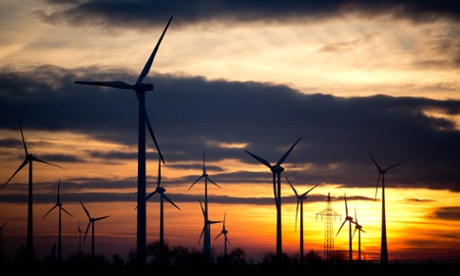 Britain's opposition to the renewables target is holding things up, and Barroso is considering brokering a deal on renewables in order to hurry things along and focus on emissions reductions. There will be a global conference on climate change in Paris next year where Governments are going to forge fresh agreements on tackling the issue. As part of the process, all countries involved have agreed to publish new pledges on what they intend to do and how they intend to reach their targets. These proposals have reached somewhat of a stalemate due to the UK's insistence that there should be no renewables target for 2030.
In defense of the UK's decision, Energy Secretary Ed Davey mentioned that their stance on opposing renewable energy targets was gaining momentum across other EU states, although he only referenced Spain and they refused to comment. Austria, Denmark, Portugal, Germany, France and Italy are all in favour of renewable energy targets for 2030 and have signed the paper - is the UK's dash for gas going to hold back progress for a greener, more sustainable existence for Europe?